Planescape Campaign
Factions

The Athar
(Defiers, The Lost)
Philosophy: The gods are frauds; the unknowable truth lies beyond the veil.
Factol: Terrance
Sigil HQ: Shattered Temple (Lower Ward)
Home Field: Astral
Allies: Believers of the Source
Enemies: -
Prominent Members: Shenvallei D'ansille
Prominent Locales: -


---
WITHIN
THE
RANKS
Nearly all the Athar feel a need to show the deluded, who still have faith in the powers, the error of their ways. However, most of the Lost feel peery of priests of specific deities and avoid their temples. Why should a body expose himself to the one place where the enemy is strongest? Defiers steer away from overt hostilities against the various faiths: The survival of their faction depends on discretion. After all, too many open attacks on established temples will simply unite their foes into a force the Athar could never withstand.



ROLEPLAYING
THE
ATHAR
Not all the Lost are bitter, but most have had a power turn stag on 'em. That's why folks join the Defiers, and a lot of them carry around a heavy load of cynicism, paranoia, and resentment. Whatever their attitude, Defiers follow the Rule of Three by having three main goals: to prove publicly the falsity of the so-called gods, to lessen or destroy their influence, and to part the veil of the unknowable to glimpse the truth.



ALIGNMENT
Defiers of various ethical systems all look at the Athar philosophy a little differently. A basher with a bent toward charity wants to save the "faithful" sods from suffering the pain of the inevitable betrayal by their powers. A few Lost value honesty, and so find motivation in a love of truth. Self-centered Defiers hope to pull down the powers to leave more room for their own schemes to gain wealth, pleasure, or even revenge: Strip the false gods of power by stripping them of believers. 'Course, the Defiers who naturally refrain from passing judgment still detest shams. What is, is – and fraudulent gods only muddy the waters.

Lawful Athar think a berk who follows the rules of the powers follows the wrong guidelines: he needs to see past the powers to the order of the Greater Unknown. Chaotic Defiers insist that the multiverse has no rhyme or reason and think the powers just form part of a false veneer of order. The neutral Lost believe the phonies distort the balance between law and chaos.


CLASS
A basher's profession determines the reason for joining the faction and the methods used to pursue its aims. Fighters seek combat with all who serve the powers and believe that the truth will out in melee. Rangers consider deities who enslave animals more vile than others and claim that animals in their natural state provide clues to sublime truths. Paladins hope to convert all beings from worship of their idols to reverence for the true (though unknown) source of all majesty. Priests also look beyond the powers in search of the Greater Unknown god. Druids insist the powers interfere with the natural cycles of the multiverse and want to see them operate without these interlopers. Wizards claim the powers deliver tainted magic, and thieves want ecclesiastic wealth for themselves.



RACE
Many Planars in the Great Ring serve a power and would never join the Athar (nor find themselves welcome). This fact makes the Lost less multiracial than some other factions, such as the Believers of the Source and the Free League. Bariaur, Half-Elves, Humans, Tieflings, Dwarves, Elves, Gnomes, and Halflings are all well represented. Githzerai seem few and far between, though: The majority revere either their race's nameless wizard-king or the legendary Zerthimon as a god.
ATHAR
MEMBERSHIP
Folks can join the Lost just by presenting themselves at Shattered Temple. Some of the namers find jobs at the Temple. All of 'em must provide room and board for needy factotums, since the temple itself offers no housing. The faction treasury gives them a bit of jink for this service, but not enough to cover all the costs. The excess? Consider it the namer's contribution to the cause.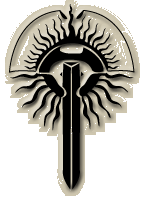 The Believers of the Source
(Godsmen)
Philosophy: All life springs from the same divine source, ascending and descending in form as the cosmos tests it.
Factol: Ambar Vergrove
Sigil HQ: Great Foundry (Lower Ward)
Home Field: Ethereal demiplanes
Allies: Athar, Doomguard (temporary ally)
Enemies: Bleak Cabal, Dustmen
Prominent Members: -
Prominent Locales: -


---
WITHIN
THE
RANKS
Considering their extroverted natures, it's no surprise most Godsmen join the faction to help others "evolve" and see their own potential. (A few ruthless bashers join assuming they can easily get ahead in the ranks within such a swarm of well-meaners.) Believers hate it when berks act apathetic or resigned towards the multiverse – they'll tolerate bashers who become selfish and wicked, but not those who lack interest in self-improvement.
ROLEPLAYING

THE

BELIEVERS

OF

THE

SOURCE

Despite their concerns for others, don't call Godsmen softies. They insist a basher learn from his mistakes, and they won't interfere in "life lessons." Sure, a body can count on a Godsman to help out in a pinch, but the blood'll never rob another of a learning experience.

'Course, some lean on the notion that these lessons of the multiverse act as a forge, while failing to recognize that this forge usually equally on everyone. These bashers figure some sods have more potential than others, so they have no qualms about contributing to the tough "education" of those that come up short. So, bubbers wanting sympathetic handouts from these Believers had better look elsewhere.


ALIGNMENT
Having what looks like a compassionate outlook doesn't mean a believer has to espouse the principles of goodness. Many Godsmen are evil (wanting to inhibit others' progress toward godhood) or neutral (professing that non-interference in others' lives allows the multiverse to do its best work).
Lawful Godsmen view regulations as essential in the process of evolving toward divinity. "Follow the rules, and a body'll pass all the tests the multiverse offers up," they insist. Chaotic Godsmen evaluate all situations case by case. After all, giving one beggar a free dinner might give him the energy to play a pennywhistle for the entertainment (and coins) of passerby. Feeding another might just convince him to put off doing anything for himself yet one more day. Sometimes killing a sod is the best thing a body can do for him. Neutral Godsmen fall somewhere in between.


CLASS
A Godsmen has two preoccupations: his own progress up the chain of evolution and the progress of the rest of the bashers in the multiverse. 'Course, no two will express these concerns quite the same way – it depends on a body's area of expertise. Fighters think battle teaches a basher life's lesson., so they press conflict on others to help them grow. Godsman paladins believe they evolve by helping others and expect those they aid to offer succour too. Rangers, biased toward beasts, frequently see their animal friends' potential unmatched in sentient races.
Godsman priests seek to emulate the divine evolution of their deities, yet they know that power leads to the Source. Druids trusting in the cycles of the natural world, believe these cycles will bring into a body's life the appropriate level of testing and illumination. Believer wizards, frequently arrogant, believe magic is the key to evolution and pity those who don't dabble in this art. Godsmen thieves think secrets're best stolen and love forbidden knowledge. Bards know they can spark inspiration: After a heroic ballad, they want listeners to emulate the song's hero.



RACE
Due to belief in the divine potential of every being, Believers of the Source welcome a diverse membership. Wemics, pixies, satyrs, bariaur, tieflings, dwarves, and half-elves mingle with one another and the odd erinyes, lammasu, githyanki, slaad or moon dog.
BELIEVERS

OF

THE

SOURCE

MEMBERSHIP

Believers want to drill into members that life is a forge, shaping personalities and spirits. Therefore, to join the faction, bashers have to take their turn at the forge. A body tells the guards at the Great Foundry's main gate that he's interested, and before he knows it, he's sweating rivers in the wire-works or one of the others. If the Back-breaking labor doesn't send them running, these namers can seek greater involvement in the faction by asking a more experienced member to sponsor them.

Namers serve informal apprenticeships with these mentors, learning the rigors of Believers philosophy. But different mentors provide very different experiences: Some virtually ignore their charges, while others insist on daily lessons reinforced by assigned tasks. When a mentor considers his protégé ready for a factotum's responsibility – to seek the inherent worth of all – he presents the namer to a factor for evaluation.


The candidate then undergoes a series of tests: unusual puzzles or challenging tasks, specifically tailored to probe his fears and limitations. 'Course, the factors don't measure prospects against perfection. They just try to gauge the malleability of a namer in the multiversal forge. A similar test is administered at Ambar's Palace to factotums chosen to advance to factor rank.

The Bleak Cabal
(Bleakers, The Cabal, Madmen)
Philosophy: The multiverse ain't supposed to make sense; there's no grand scheme, no deep meaning, no elusive order. The only truth worth finding lies within.
Factol: Lhar
Sigil HQ: The Gatehouse (Hive Ward)
Home Field: Pandemonium
Allies: Doomguard, Dustmen, Revolutionary League
Enemies: Fraternity of Order, Harmonium, Mercykillers
Prominent Members: zz(Old Campaign)Jay
Prominent Locales: -


---
WITHIN
THE
RANKS
Playing a character who's a member of the Bleak Cabal is likely to pose a challenge for many players – and it's equally likely that the faction's too grim to interest many players. After all, it's hard to play someone whose outlook on life is, by choice, depressing and fatalistic. But the opportunity to play a character on the edge of madness can be a challenge – and exciting, too, as the faction lends itself well to numerous possibilities. For example. a Bleaker can apprentice with Ezra to aid the homeless, with Tyvold to help orphans, with Tessali to watch the dangerous barmies, or with Sruce to tend Bleakers in the depths of the Grim Retreat.
ROLEPLAYING
THE
BLEAK
CABAL
The question often arises as to why any Bleaker would bother to join a party of adventurers or undertake any sort of quest in the first place. Wouldn't it be easier to remain in Sigil and perform charitable works to eae the pain and suffering of others, as well as one's own? Wouldn't it be more fitting to lie in bed all day and refuse to show interest in anytbing the world bas to offer? Perbaps, but a true Madman welcomes his duty to embrace the pain of life, wrestle with the demons of insanity, and emerge the stronger for it all. For the same reason why the Cabal endures the tormenting winds of Pandemonium, so do Bleakers set out on adventures – the madness of it all moves a cutter farther along on the path toward self-awareness. After all, the faction's core belief says that a body's got to find meaning within bimself, but such meaning can't come without first experiencing the intrinsic folly of the rest of the multiverse. Exploring the ruins of a castle or escorting an infant prince across a desert won't mean much to a Bleaker other than what be can take away from it – bow the experience can help him look inward and find truth.
A Bleaker doesn't dwell on treasure the way other adventurers often do, but that doesn't mean be won't take his fair share. He'll hold on to it, prepared to spend it in whatever fashion he thinks best – perhaps to bolster a shuggliig orphanage or aid a sage's medical studies toward relieving mental illnesses. But if he can't think of a suitable use for a pile of jink, a Bleaker just might leave it where it lies – one of the many reasons why other factions call them Madmen. Of course , all of this assumes that a Bleaker's made his daily saving throw against the futility of existence. As stated in A Player's Guide to the Planes in the PIANESCAPE Campaign Setting boxed set, a Bleaker must roll ld20 at the start of each game day. A result of 20 means the sod's thrown into a fit of melancholia, overcome by the pointlessness of life. He won't take any actions unless his comrades can provide a convincing philosophical argument as to why be should bother. Demonstrating that the action will relieve the Bleaker's depression may work, as might appealing to the sods charitable inclinations. However, the mere sight of a friend being menaced by a monster isn't enough to rouse a Bleaker who's failed his daily roll.

A Bleaker's daily roll can get him into trouble in other ways, though. A roll of 1 indicates a state of manic euphoria. The character's overcome with flights fancy and free association, and he's likely to believe that he's some sort of a messiah. Fortunately, this only lasts for one day. To role-play this manic state of mind effectively, a player can speak very quickly, jump from one thought to another without logic, and respond to everything he hears by word association.


ALIGNMENT
Bleakers can be of any alignment save lawful. Lawfully aligned characters can't stomach the basic premise of the Cabal, that the multiverse doesn't make sense, for without sense there's no order. However, further distinctions of alignment seldom trouble Bleakers. "Good" and "evil" aren't necessarily the standard definitions to Madmen; instead, they prefer 'sanity" and "insanity." The thin line that separates these extremes for any given Bleaker is often a faint one, blurred by trying to live and keep at bay a body's inner demons. A member of the Cabal can be quite sane one day, and a fortnight later he is in the throes of a depression bordering on true insanity.
It's all a matter of outlook. Similarly, Bleakers of opposite alignments can work well together despite clashing viewpoints. If the factol assigns two Bleakers to tend the soup kitchens near the Foundry, they will. The chaotic evil fellow will dish up broth with as much speed and determination as his chaotic good partner, though his heart may not be as gladdened by the deed. The two Bleakers have a far more primal urgency to deal with – their own internal struggle for sanity. At one point or another, all Madmen share the pain inherent to their faction, and not even alignment can separate two Bleakers who know the tenors the other has endured.


CLASS
Intelligent characters – notably wizards, priests, bards, and other classes with scholarly inclinations – are particularly attracted to the Bleak Cabal, with its emphasis on the mental over the physical. Thieves and fighters can also join the faction, but these classes typically do so later in life. Perhaps a warrior sees too much Uing, or a highwayman spends too many years on the run – whatever the case, the burden of life takes its toll and sends him a bit off the edge. Their haunted pasts drive them to even greater acts of sacrifice and compassion.
BLEAK
CABAL
MEMBERSHIP
At first, it seems like joining the Bleak Cabal's as easy as stepping through a portal. A body's just got to decide that he wants to be a member and then make his decision known to any Bleaker, whether at the Gatehouse, in a soup kitchen, or on the howling plane of Pandemonium. But then comes the initiation period, which tends to break most berks. The Bleaker's response to the applicant won't be much more than a grunt or a shrug of the shoulders. He won't explain what to do, where to go, or anything of the sort – the sod's on his own. Oh, he can tag along with the Bleaker he's attached himself to and continue to struggle for acceptance, but the Madman'll try to ignore the sod and may even try to talk him out of joining. Most berks change their minds in the face of such repeated disinterest or downright antagonism. But those whose hearts are truly bleak, whose will is such that they persevere, eventually get accepted into the faction as namers. Typically this initiation period lasts from six months to one year. A sod who makes it through the initiation has to drop his last name or family name; all members of the Cabal are known only by their given name. It's a sign of their willingness to give up a life of past "meaning".
The Doomguard
(Sinkers)
Philosophy: Entropy is ecstasy; decay is divine. The Multiverse is supposed to fall apart. We're just here to keep leatherheads from interfering.
Factol: Pentar
Sigil HQ: Armory (The Lady's Ward)
Home Field: Each negative quasiplane.
Allies: Bleak Cabal, Dustmen
Enemies: Fraternity of Order, Harmonium
Prominent Members: -
Prominent Locales: -


---
WITHIN
THE
RANKS
Naturally enough, the Doomguard's hierarchy is a loose one, despite its militaristic outlook. At the top are the factol and the Doomlords (the equivalent of factors), and below that is everyone else. But the faction's not going to appeal to everyone, especially not cutters who live to collect and hoard treasure, land, or trinkets. None of that matters to a Doomguard: all that's important is focusing on the end.
ROLEPLAYING
THE
DOOMGUARD
The Doomguard doesn't bother marking namers and factotums: the only distinctions it makes are among faction members who push hard for entropy, those who let nature take its course, and those who slow it all down. 'Course, as the first hunch of Sinkers is usually the most vocal (and violent), the latter two groups often find themselves viewed as agents – tools, really – to be manipulated by 'right thinking" faction members. This can often lead to blows when Sinkers of different leanings try to work together. But infighting's natural, they'd say -just another manifestation of decay.
The Doomguard's one of the factions most open to a body's personal interpretation of its tenets. Regardless of how a Sinker leans, he always responds to a direct threat to entropy. But the method of that response varies from one body to another, depending on alignment and faction leaning. Say a Hardhead moves to break up a brawl, or an Indep tries to quiet a stampeding herd. A Doomguard who believes in speeding up the decay of the multiverse would physically restrain the berk trying to restore order. Another Sinker might take a longer view: Perhaps letting the Harmonium basher make his arrest is the entropic thing to do, as it may engender more hatred for the Hardheads and eventually spark a mass uprising.

A Sinker's got to live with his own choices, and that extends to personal habits, as well. Some Sinkers use only the newest of gear, delighting in the erosion of virgin materials. Others use equipment that's passed through many hands, insistent that secondhand articles be shepherded to their demise. And some sport clothing and weapons so old as to be barely functional. 'Course, a Doomguard warrior who fights with a broken sword won't be much loved by his adventuring group – except perhaps, by a rogue who follows the sinker along, picking up gold coins that drop through the hole in his worn pocket.


ALIGNMENT
The Doomguard's open to bashers of all alignments. But a Sinker's world view tends to put him in one of the three competing cliques that've popped up in the faction. Those of chaotic alignments usually fall in with the Sinkers who want to accelerate the pace of decay; those of neutral alignments generally agree that the multiverse should crumble at its own pace, with no help or hindrance; and lawful cutters try to hold entropy to a slow crawl. What's more, these three distinctions are further colored by whether a Sinker leans toward good or evil. Good Sinkers prefer inaction as a method of pushing their agenda – rather than tearing down a new kip, they'd merely stop others from shoring up a decrepit one. But evil Sinkers play a more active role, figuring that it's better to start a fire than sit around and wait for one.
CLASS
Priests with access to the spheres of creation or healing are banned from the Doomguard; their spells are a slap in the face to the forces of entropy. However, all other classes – including priests who can't use those constructive spheres – may join the faction. Fact is, a Sinker's class often determines how fiercely he fights for entropy. Many fighters take a direct approach, using their strength and weapon skills to weaken bridges, upend merchants' carts, and so on. Wizards and priests tend to step back and more readily grasp the big picture, promoting decay in a subtle, long-range fashion. And rogues like to use their abilities to stir up chaos, rather than build their fortunes – a thief might plant stolen goods in the mayor's pocket, for example, or a sweettongued bard might incite oppressed masses to riot.
DOOMGUARD
MEMBERSHIP
The Doomguard's open to most everyone, but it wants to make sure that an applicant's not some berk who'll run around destroying things just for the fun of it. A body looking to sign up must pass three tests to prove his understanding of and devotion to entropy. A candidate should talk to Ely Cromlich or Spragg at the armory; whichever of them is less busy'll administer the tests. First, the basher must smash one of his weapons to pieces on an outer wall of the Armory, showing both decay and his willingness to surrender his past life. Second, he must take a sack containing no fewer than 500 gold pieces into the Hive Ward and scatter the coins in a public place – if a riot breaks out, all the better.
But it's the third test that usually gives a basher pause: He must prevent the dabus from trimming back the razorvine on any single overgrown building in the Cage for a full day. With communication difficult and combat most likely fatal (especially if the Lady of Pain takes offense at a berk messing with her agents), the applicant must find more creative method of protecting razorvine. Any cutter who passes all there tests is given a Doomguard-forged sword and henceforth considered a Sinker.


Dustmen
(The Dead)
Philosophy: We're all dead – some more so than others. So, we explore our current state with patience, purge our passion, and ascend toward the purity of True Death.
Factol: Skall
Sigil HQ: Mortuary (Hive Ward)
Home Field: Negative Energy Plane
Allies: Bleak Cabal, Doomguard
Enemies: Society of Sensation, Sign of One
Prominent Members: -
Prominent Locales: -


---
WITHIN
THE
RANKS
Life among the Dead – interesting phrase, ain't it? Though Dustman characters hear a lot of cracks about their faction's name, they really don't care one way or the other about nicknames. After all, they've supposedly shucked off all emotion. So they don't mind being called the Dead, or Dusters or even Dusties (the last not used often, and never within earshot). One story going around the Cage, though, tells of an odd prime who thought herself funny calling them the "Dustbunnies." She stopped the morning she woke up next to a zombie. (Folks say the zombie had on rabbit ears, but it's tough credit the dead with such a sense of humor.)
ROLEPLAYING
THE
DUSTMEN
What's a body to do among the Dead? Depends on a few things, like race, profession, and ethical inclination. Yet despite the differences among the faction's various alignments, classes, and races, Dustmen hang together. They all respect death and seek knowledge. Disputes in the faction seldom last long – 'cept for one. See, some Dustmen hope for a return to Life. These so-called Hopeful agree with the Dead's primary philosophy: Everyone exists in a multiverse of death. The celebration of Life occurs only in a universe that bashers on this side of the fence can't find. The Hopeful, stuck on the wrong side, reach for the passionless state of True Death because just beyond it lies the reward: Life. Other Dead consider the Hopeful view foolish and see the group as just a quiet splinter sect. A return to Life might come in time. If not, who cares?
ALIGNMENT
Druids also lean towards Dustman views 'cause they don't get distracted working toward good or evil, law or chaos. This neutral position proves common among the Dustmen. Fact is, the longer a body stays in the Dead, the more his alignment shifts toward true neutral, and only neutral characters can achieve True Death. Chaotics may try to play Dead for a while, but any group whose philosophy centers on "we" (as in "we are all dead") can't attract chaotic folks long. Revering death ain't popular with good people, for that matter.
Still, a few Dustmen remain chaotic, or good, or both. A chaotic Dustman believes that each person must find a separate path to True Death. And, as thinking everyone is dead doesn't exactly conflict with good, a good dustman guides himself and others patiently along the path to the next stage of existence. The Dead's belief in an orderly pattern to the multiverse attracts many who favour law, but the group's apparent lack of respect for "life" attracts the evil. Well-intentioned Dustmen want their neighbors to advance in death – but most folks believe it's evil to hope for someone's demise. Go figure.


CLASS
Many wizards, as scholarly, intellectual types, favour the introspection of the Dustmen. This quality also attracts clerics, though the ones who actually join have devoted themselves mainly to gods of death. Dustmen clerics all eventually hit the blinds, however: Religious devotion requires some amount of passion, yet progressing among the Dead means letting go of that passion. Clerics (like Oridi) slowly become less devoted to specific gods and more devout to Death as a force. The Dead attract few rogues or warriors, since these professions encourage flamboyance and emotion. The infrequent Dustman warrior, a guardian rather than a crusader, becomes a strong, implacable foe.
Though the Dead thief loses the passion for stealing, he still can skulk with the best of 'em. The unusual Dustman bard – in demand at funerals – devotes himself to odes and dirges that honor death rather than celebrate life, and he analyzes music and lyric, instead of enjoying it. Now, some claim druids don't "belong" in the Dustmen any more than bards, yet a surprising number of them do join. See, druids revere nature and see death as a natural progression from life. All life ends in death, right? Once a druid looks at thing-s this way, he's ready to accept all "life" as merely a stage of death.


RACE
Most Dead are humans. Some factions say that's because only humans are gullible enough, to follow Dustman beliefs, but that doesn't explain the minority of nonhuman faction members from other short-lived species. Seems folks with short life spans tend to sympathize with the Dustman philosophy; they see death more than others do, so they feel closer to it. Most other prime races seem too connected to life to consider the Dead philosophy. For instance, it's a rare thing to see a Dustman elf, since elves're a longlived and generally life-loving bunch. A prime elf who joins the Dead has come to embrace death and considers his connection with nature and life a disadvantage, one that hinders him from moving forward to the next stage of existence.

The severe githzerai might seem naturals for the Dustmen, but they have a lot of passion to overcome, like their hatred for the githyanki. Tieflings and planar half-elves both "misplaced people," often accept the way of the Dustmen. However, bariaur prove too carefree, outgoing, and happy for this faction. A bariaur has to get awfully depressed to even consider joining the Dead, and usually that depression keeps him out, as such an emotional tendency would make him unsuitable.


DUSTMEN
MEMBERSHIP
Most Dustmen are just namers, folks who join the Dead by promising before witnesses to serve the faction and declaring their knowledge that they, like all in the multiverse, have left Life behind. They try to leave their passions behind as well, and succeed in varying degrees. However, the majority of 'em never approach True Death. Namers work as Collectors and Mortuary aides.
Those with promise (and of at least 4th level) become factotums, whom fellow Dustmen call Initiates. The lowest ranking factotums are Initiates of the Fifth Circle. They serve guard duty, perform missions on assignment, and escort visitors and funeral parties. For induction into the Fifth Circle, prospective factotums attend their own funerals, detaching themselves from worldly possessions and making peace with family and friends. Factotums who perform well go through a new initiation to gain the Fourth Circle, then presumably another to proceed straight from Fourth to First. The chant has little to say about these secret ceremonies. The First Circle holds the factol and his factors, and cutters like Trevant advanced there directly from the Fourth Circle. So what ahout the Third and Second Circles? No one knows, not even other Initiates. (Except, presumably, those of the First Circle. – Ed) The chant around the Mortuary says the Third Circle consists of lesser free-willed undead, like ghasts, wights, and wraiths; liches, spectres, and vampires supposedly make up the Second. One thing sure: No living basher can see through this dark.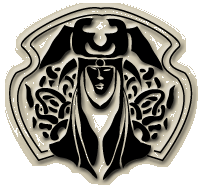 The Fated
(Takers, Heartless)
Philosophy: The multiverse belongs to those who seize it. No one's to blame for a poor sod's fate but the sorry sod himself.
Factol: Duke Rowan Darkwood
Sigil HQ: Hall of Records (Clerk's Ward)
Home Field: Ysgard
Allies: Free League, Mercykillers (loosely)
Enemies: Harmonium
Prominent Members: -
Prominent Locales: -


---
WITHIN
THE
RANKS
Many folks in Sigil think the Fateds just a bunch of crosstrading berks looking to cheat a sod out of his last copper piece. But the Fated's actually an ideal faction for primes new to the Cage, many of whom have spent their lives on the Prime Material Plane amassing jink and power. It's also a good choice for experienced cutters, those who've had a chance to explore a hit of the multiverse and develop a sense of how they'd like to shape their destinies.


ROLEPLAYING
THE
FATED
Most adventurers find it easy to translate their possessive attitudes about treasure toward the multiverse as a whole. But as a Taker gains knowledge and experience, he should want to set his goals higher than a coin in his palm and a crown on his head. Some of the more important things in life can't be taken at the point of a sword – for example, happiness, respect, and friendship. All that matters is that a Taker goes after whatever it is he seeks with unwavering determination. Dealt a bad hand by fate? Don't waste time crying in your ale about how unfair the multiverse is – on the contrary, it's as fair as could be. Absolutely everything's out there, just wailing to be claimed by those with the strength to take it and the will to hold it. That might sound ruthless, but it doesn't mean that a Taker automatically grabs everything he can get his hands on. There's no law that says he must claim the pit fiend's share of treasure or peel his companions out of their valuables.

'Course, if that's what he wants from life, fine – though a greedy berk might get himself killed. In party disputes, a Taker throws in with whichever side's likely to reap him the most benefits, though he generally supports Free Leaguers and opposes Hardheads. And there's no such thing as professional courtesy among Takers, not even those in the same group; if one's too weak to defend his long sword +4, another's happy to step in and claim it. Because of their great skills at survival and knowledge of the planes, Takers often find themselves acting as guides for adventuring parties. Naturally, the peery wonder how far to trust a guide whose only motivation is his own betterment; generous compensation usually ensures a Taker's reliability.

'Course, a guide who leans toward evil might maroon a party in the five-hundredth layer of the Abyss if a better offer came along. The Fated also believes in keeping its nose out of other folks' business. For instance, if a Taker sees a highup in a rival faction beaten senseless in a back alley, he won't rush to help the poor sod – not unless he can get something out of the deal for himself. Similarly, a Taker's careful to stay out of debt, buying items and property outright. And he only pays up after service – whatever it is – has been rendered.


ALIGNMENT
Sods of lawful good alignment can't join the Fated, but those of chaotic or neutral tendencies might find the group particularly attractive. The very nature of the Heartless leans toward a selfish, mercenary outlook, but it's not without focus or purpose. Alignment often outlines just how ~ruthless Taker'll be to get what he wants. A few chaotic evil berks might run around hashing and bobbing other folks, but most're sharp enough to realize it's safer to simply take advantage of their prey. Chaotics of other bents would twist the laws to their favour as long as such action wouldn't result in evil – and might even contribute to the greater good, as in the case of a Taker who forecloses on a tavern known for its murderous clientele. Even those who tend toward goodness still push their way through the multiverse, but they take pains to avoid bringing harm to others.


CLASS
Paladins, being lawful good, are naturally excluded from the Fated. Likewise, priests whose powers advocate the disposal of all worldly possessions can't join unless they surrender their faith. Rogues, of course, are naturals. This isn't to say that other classes don't fit in; indeed, any cutter with a love of jink or the desire to control others usually finds the faction tempting. It all depends what a body wants out of the multiverse. A brutish warrior whose only goal is to rack up piles of treasure and magical items might find himself in league with a genius level wizard looking to earn respect as the greatest spellcaster of his plane. Both know what they want and both go after it.


FATED
MEMBERSHIP
All beings – save those who're lawful good – are allowed to join the Fated. Initiation takes place weekly at the Rowan Academy of Training; potential recruits are culled from the faction's exhaustive records of past applicants and brought in for interviews and testing. The first set of tests resemble university entrance exams, designed to measure a berk's intelligence. If the recruit passes he goes on to the physical tests – after all, a Taker's got to have the muscle to go out and grab his due.

If the recruit passes both the mental and physical exams, the faction arranges a final test to see if the basher's really Taker material. At some point in the near future, the recruit stumbles into a situation where he has a chance to make off with a special prize: a bag of jink, a magical item etc. However, the trap's set up such the recruit realizes that he doesn't have to do a thing to claim the prize – it's just there for the asking. If the recruit takes the bait, he's denied entrance into the faction. Members of fated claim only what they've rightfully earned; they don't give or take anything for free.
The Fraternity of Order
(Guvners)
Philosophy: Everything has laws; most are dark. Learn the laws of the multiverse and you can rule it.
Factol: Hashkar
Sigil HQ: City Court (The Lady's Ward)
Home Field: Mechanus
Allies: Mercykillers, Harmonium
Enemies: Xaositects, Revolutionary League
Prominent Members: Jan van Haal
Prominent Locales: -


---
WITHIN
THE
RANKS
Most Guvners strike a cutter as bookish types, those wiling to study and adhere to hundreds of rules and laws. To prove they've learned the laws, faction members must pass tests, which earns them the admiration of their peers and the opportunity to rise through the ranks.


ROLEPLAYING

THE

FRATERNITY

OF

ORDER

Two basic types of bashers join the Guvners: those looking for knowledge and those looking for power. To most of 'em, the two quests amount to exactly the same thing – remember, knowledge is power, berk. Some faction members enjoy delusions of power beyond reason, hut they fail to get far. See, such megalomaniacs have lost their sense of order in their fanatic ambition. While many Guvners seek knowledge with fervor, the ones that rise through the ranks are those governed by a sense of order. They don't hunger for the power of knowledge, but accept that it will come.


ALIGNMENT
A cutter's got to be lawful to join the Guvners – and pass the right tests, of course. Good characters respect the laws as they are, while evil ones thrill in twisting them legally whenever they can.


CLASS
Most members of the Fraternity of Order are wizards, since that profession encourages research; all specialties appear in the faction's roll, though Guvner wild mages seem less wild than most and concern themselves with learning the laws and patterns of chaos (such as they are). A lot of the remaining Guvners are priests, usually of a power representing law and order, justice, or a related topic. Warriors seem somewhat common, and the rare Guvner rogue might be a bard or a thief who lawfully tries to thwart other thieves.


RACE
Though a character's race makes little difference to the Guvners, many humans and dwarves join. Half-elves and tieflings seem uncommon (they don't take well to strict rules), bariaur rare, and githerai almost unknown – they like rules even less.

FRATERNITY

OF

ORDER

MEMBERSHIP

The Guvners have their share of namers: berks who pass the initial tests (covering laws and general knowledge) but don't strive to learn after their acceptance. They join just to belong to a faction. These namers, or Aiders, are the smallest cogs in the Fraternity machine and perform the faction's mundane, day-to-day tasks. Their superiors assign them duties, but they may request assignments as well. Often, high-ups encourage Aides to go on adventures to gain first-hand knowledge, as long as they write full reports on their return.


'Course factioneers can't always go tearing off on adventures, The Fraternity of Order also requires at least a few hours of regular duty from each and every Guvner every week. Aides serve as assistants to factotums, or if they're lucky, to higher-placed Guvners. (No namer has direct regular contact with the factol himself, though. – Ed.) Most namers work their hours as file clerks, research assistants, and court recorders. Some have more menial tasks, like cleaning or guarding the City Court. Aides all must follow the orders of any factotum unless these orders conflict with a current ongoing task.


It's a cinch that being at everyone else's beck and call encourages Aides to become factotums or, to use the Guvner's term, Administratotrs. To earn this promotion, an Aide must pass a series of tests, offered every 100 days. Passing the tests makes a basher an Administrator of A10 rank. (A1 is highest)


Low-ranking Administrators feel like little more than glorified Aides, as they merely assist faction high-ups. Some of these Administrators do have managerial tasks, like supervising the Shifter's Logs, accounts of how Sigil's various shifting portals are used and by whom. (Only factotums and higher can see these secret logbooks, and some times they send namers to stake out more important portals, to gather logbook data. – Ed.)


Factotums of higher ranks, A5 to A1, might serve as assistants, too, but usually they have their own Aides to supervise as well. These high-ups spend most of their time at faction headquarters (either Sigil or on Mechanus). Some conduct research missions, provided they first make the proper requests with the correct forms through appropriate channels. Within the court system, Administrators of all ranks serve as attorneys, both prosecutors and defenders, as well as legal advisers.


Factotums each have a superior. Sometimes higher ranked Administrator serves as supervisor, but often it's a Bureau Chief: A factor in the Fraternity. Though some factotums might serve as assistants to the factol, they do so under orders from a Bureau Chief and must respond to both the orders and the factol and of the Bureau Chief. Administrators advance by taking tests once every 100 days. An exceptional score can get a body promoted two ranks instead of one.


Advancement to Bureau Chief naturally requires a test. However bashers gets promoted only when a Bureau Chief position is vacant. Only occasionally does the factol create a new bureau that needs a chief; most A1s have to wait for Bureau Chief to retire or die. The faction's got way too many middle managers, especially ranks A3 to A1, 'cause they have no place to advance.


The Factol assigns an A1 both knowledgeable and lucky to become Chief of a Bureau. The ranks of Bureau Chiefs start with B5 and work up to B1. B5s supervise lesser bureaus, many of which form parts of bigger bureaus. B1-level Bureau Chiefs run the Star Bureaus: Record-Keeping, Research, Internal Affairs, Planar Affairs, and Prime Affairs. These five bureaus have existed for hundreds of years. 'Course a few other major bureaus, the Ad Hoc Bureaus, have B2s or B3s in charge. Though technically these bureaus are temporary, some have been around a century or more; one, the Bureau of Courts, assigns faction members court duties. Some Bureau Chiefs, usually level B5s or B4s, do not have bureaus of their own. They serve as judges or functionaries of the Bureau of Courts.


To Become factol of the Fraternity of Order, a cutter first must serve as a B1 Bureau Chief. When the position of the factol opens, the B1s vote one of their number into the position. Should a tie arise, Guvners extend the voting to Bureau Chiefs of all ranks. The vote counters eliminate the candidates with the lowest vote totals until a clear winner emerges by plurality vote.


The position of factol seems unlikely to open in the near future. See, Hashkar has held the job for 127 years and shows little sign of slowing down. However, not all factols leave the position by dying. A few have retired, stepping down to honorary B1 status. (A retiree serves as Chief of a bureau with no functions and no functionaries besides himself, allowing the former factol to dodder off into senility. – Ed.) Some factols, including Hashkar's predecessor, disappeared without a trace, despite efforts of the faction's best investigators.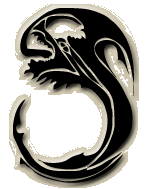 The Free League
(Indeps)
Philosophy: This ain't no faction, and nobody tells us what to do. Keep your options open; nobody's got the key to the truth.
Factol: None
Sigil HQ: Great Bazaar (Market Ward)
Home Field: Outlands
Allies: Fated (sometimes)
Enemies: Harmonium
Prominent Members: zz(Old Campaign) Almach Carr-ai, Content Not Found: 48674, zz(Old Campaign)Jhaelyn
Prominent Locales: -


---
WITHIN
THE
RANKS
While the Free League's a loosely based faction, it is a faction nonetheless. Indeps who choose to wear their badge proudly do so not to identify themselves, but to promote the ideas associated with the symbol – namely, acceptance, balance, and individuality. It's also a signal to other Indeps that a potential ally's nearby; Free Leaguers aren't a close-knit group, but they do like to toss the chant around and look out for one another. The Free League's likely to appeal to player characters of independent natures and those who are shy about espousing a particular philosophy.

ROLEPLAYING
THE
FREE
LEAGUE
It's hard to be an Indep. Truly independent Free Leaguers have no preconceptions, attitudes, or viewpoints that might cloud the truth of a matter. It's not easy playing a character who bas no biases, no prejudices, no leanings one way or another. An Indep might be suspicious, but not judgmental. He doesn't believe that any one philosophy is the be-all and end-all of the multiverse. To embrace one ideology denies independent thought, evaluation, and existence. Most Indeps, tolerant and open-minded, know how to get along with other factions. They make excellent party members, even though some other factions usually look on them with a skeptical eye, feeling that an indep's pure neutrality makes him somewhat untrustworthy. But the Indeps' simple attitude and forthright outlook can often act as buffers between less neutral faction members.

After all, a genuinely neutral party member shouldn't take sides in any conflicts that arise between comrades, leaving him free to play the unbiased arbiter in disputes. Furthermore, he's not likely to be swayed by the pleas or machinations of fellow PCs; the true Indep makes up his own mind on any given situation. Fact is, in parties made up of members from different factions, it's the Indep who often holds the group together. With members of the Fated, he's quite cordial: Takers believe in looking out for themselves first and foremost, and Free Leaguers admire that independence. With all other factions save the Harmonium, an Indep's absolutely neutral, the one who advocates a more standoffish approach in party disputes. 'Course, when a group contains both an Indep and a Hardhead, blows may result, but that makes for exciting role-playing.


ALIGNMENT
Most Indeps are neutral, though members of this faction can be of any. alignment. But what if a player opts for a Free Leaguer who isn't neutral? Should a lawful good Indep help the world around him, while a chaotic evil Indep fosters the seeds of vile treachery everywhere? Not necessarily. Of all the factions, the Free League's least swayed by the ideals of the multiverse – or the alignment of its members. And those with strong tendencies toward good and evil tend to shun this faction, finding its unbiased premise disconcerting. Indeed, an Indep PC of any good or evil alignment won't be as trusted by other Free Leaguers; he won't have access to the faction's underground network of information (see "Indep Membership," below).


RACE
The Free League's open to any race, of course, but it's worth noting that hybrid beings seem to prefer the League over other factions. Perhaps because of their dual nature, bariaur, satyrs, wemics, centaurs, and the like have a more neutrally balanced outlook on life, one that perfectly exemplifies the Indeps. The."animal" in them seems more in tune with the natural rhythms of the multiverse, more aware of the true balance of life.


FREE
LEAGUE
MEMBERSHIP
Free Leaguers accept others for what they are, imposing no resirictions on members in terms of race, sex, alignment, or class. Anyone with an independent spirit and a questioning mind can join -just ask any Indep for admittance. He'll throw out a few questions, lie: What do you believe in? (The answer'd better not be something concrete: if it is, the Free Leaguer steers the berk toward the appropriate faction.) What would you give up your independence for? (The answer'd better be a resounding 'Nothing!") Then the candidate's warned that, with no factol, the Free League has no representation – and few rights – in Sigil. If the berk's still willing to sign up, all that remains is buying a round of hot drinks for his new fellow Indeps.
The Harmonium
(Hardheads)
Philosophy: Peace is our goal. But if it takes a little war to get others to set things right, the Harmonium way, so be it. That's how we'll reach our golden harmony.
Factol: Sarin
Sigil HQ: City Barracks (The Lady's Ward)
Home Field: Arcadia
Allies: Guvners, Mercykillers
Enemies: Indeps, Revolutionary League, Xaositects
Prominent Members: zz(Old Campaign) Corporal Mauren, zz(Old Campaign) Gregor Challach, zz(Old Campaign) Sergent Iakken
Prominent Locales: -


---
WITHIN
THE
RANKS
The Harmonium's a big faction. Besides several thousand members in Sigil and the 10.000 in Melodia, the Harmonium includes several thousand more elsewhere in Arcadia and a few thousand in the town of Fortitude – not to mention a whole prime world full 'em. That's a lot of people. A Hardhead seldom finds himself far away from a fellow Hardhead.


ROLEPLAYING
THE
HARMONIUM
The Harmonium opens its doors to all who truly believe in the group's terms for universal peace. Members of any race and any profession can join, as long as they follow a lawful ethical code.


ALIGNMENT
True belief in the Harmonium way implies a lawful-alignment, but evil members find themselves as welcome as good ones. The understanding of law and order is more important than consideration of good and evil. Fact is, few in the Harmonium seem actually evil; many are good, and lots fall somewhere in the middle of the good-evil spectrum. See, evil doesn't prove truly conducive to harmony and peace. But even a baatezu understands order and the advantages of stability.


CLASS
The "world" is a tough one, and it requires tough people who'll fight for what's right. Thus, the Harmonium appeals very much to warriors of all sorts, especially paladins. Rangers don't make good Hardheads, as so often they enjoy being on their own. Priests prove much more common – at least, those who appreciate the tenets o' peace and stability. Priests of war gods are harder to find within Harmonium ranks, not because they disagree with the faction so much as having too many of them in the membership would be bad for the Harmonium's image. A lot of the faction's priests revere a power called 'St. Cuthbert" from a prime world called Oerth. Seems the followers of Cuthbert have a lot of the same ideas as the Harmonium; any of 'em that visit Sigil find themselves quickly attracted to the faction.

Wizards appear infrequently among the ranks of the Hardheads, though some of the more militant and lawful ones join. Rogues become faction members only rarely, partly because of their very nature – "rogues" don't work well with others, after all – and partly because they are known lawbreakers. It surprises many cutters to see that the Harmonium allows rogues into the ranks, but some thieves actually work to prevent others of their class from committing criminal acts. Even the lawful harmonium sometimes has a need for good spies – as long as they don't break the law, of course.

Once a cutter has joined the Harmonium, though, things like race and profession don't matter much. A Hardhead is a Hardhead, and they all stick together, cooperating like one big family. Oh, they have their share of squabbles, to be sure, but all Harmonium members know that turning stag means they lose all the benefits of the group. Not only that, they find their formerly beloved faction hunting them; anyone who's helonged to the Harmonium knows he doesn't want to become their prey. Not many Hardheads turn stag.

RACE
Just as baatezu understand order, so do members of certain other races. Humans and dwarves remain the most likely to appreciate order, and a lot of humans join the Harmonium; dwarves join in smaller numbers, commensurate with their smaller racial population. Githzerai and bariaur generally don't appreciate order and seldom join the Harmonium, but some tieflings and planar half-elves join; while most have too much independence for this militaristic faction. some of these loners find themselves drawn to the sense of family the Harmonium offers. As for primes, elves and gnomes don't seem very fond of Hardhead ideas. (Especially when they find out that faction members exterminated most of their brethren on Ortho. – Ed.) Most of the primes who join the Harmonium do so because of the recruitment slogans offering stability and security in a strange, new world.


HARMONIUM
MEMBERSHIP
A basher can join the Harmonium in one of two ways. First, a body can go to the City Barracks and ask for some recruitment pamphlets. The interested party then receives an invitation to a few minor meetings and social activities, where recruitment officers observe him. If they agree he shows merit, they'll ask him to join. Other cutter'll receive an invitation out of the blue to join the Harmonium – it's one of the few factions that actively recruits. Bloods will talk lots of the Clueless into joining, knowing that their faction's stability and strength offers the Outsiders a pleasant view of the future. It appears to provide a home and the comfort of what amounts to one huge family. (Reports that the Harmonium strongarms berks into the faction from off the streets using "Hardhead reform tactics" are greatly exaggerated. But when numbers drop too low to handle increased rioting in the Cage. . . well, sometimes things happen that shouldn 't. Apparently Sarin knows nothing of these unorthodox recruiting methods. – Ed.)

Every four weeks, all recent recruits gather for Sarin's indoctrination speech. The factol's talk shows the type of man he is – tough, forthright, charismatic, and unforgiving – and tells the recruits what to expect. They then get shipped off to training camps on Buxenus, the second layer of Arcadia. At the end of the eight weeks of grueling training, recruits either have dropped out to become common berks again or have turned into official Hardheads. Those that fail, though regarded with some caution, can freely attempt the training again later. See, the faction fully expects everyone to join eventually. (Despite Factol Sarin's words to recruits, the faction does give some second chances. The only ones the Hardheads don't invite back are those who turn stag on their group. Those, the factol has arrested and tried. Guilty sods usually get sentenced to the leafless tree. – Ed.)

The Harmonium has a paramilitary organization. Names who've completed their training become Notaries, common soldiers. Notaries fall into five ranks, depending on their length of service, from the lowest Notary Ones to the high at-ranking Notary Fives. Some Notaries later decide to pursue officer training. Every six months, Harmonium high-ups select a few Notaries who have proved tough, smart, and dedicated (and have reached at least 3rd level). These cutters receive advanced training and, on graduation, become Measures, the Harmonium name for factotums. Like Notaries, Measures are divided into five sub-ranks, depending on the length of time served; the lowest-ranking Measure One eventually can he a Measure Five. Above the rank of Measure, the Movers are the Harmonium's factors.

These high-ups select new additions to their ranks from among the Measure Fives. Each Mover also holds a rank from One to Five. (Tonat Shar and Killeen Caine are the only Mover Fives. – Ed.) The factol himself decides who is worthy of promotion among the Movers, basing his decision on ability, length of membership, and outstanding service to the faction. Governing all the ranks is the factol, also known among the Harmonium as the Composer. (That's 'cause he's the one directing all the components in Harmony, writing the music, as it were. – Ed.) The factol holds office as long as his officers deem him competent. When he steps down, a Mover Five becomes the new Composer and promotes a Mover Four to take his place.
The Mercykillers
(The Red Death)
Philosophy: Justice is everything. When properly applied, punishment leads to perfection.
Factol: Alisohn Nilesia
Sigil HQ: Prison (The Lady's Ward)
Home Field: Acheron
Allies: Harmonium, Guvners
Enemies: Often Sensates, Signers, Revolutionary League
Prominent Members: -
Prominent Locales: -


---
WITHIN
THE
RANKS
As is the case with Arwyl Swan's Son, the Mercykiller faction allows player characters to interpret the abstract concept of justice according to their personal ideals. Of course, this can lead to arguments between two Mercykillers, not to mention between a Mercykiller and another character – say, a thief who steals to feed the poor. But, as a lawful faction, the Red Death also offers strict regimentation to those who seek it. After all, sometimes the easiest way to live is just to do as you're told and follow the rules – even blindly.


ROLEPLAYING
THE
MERCYKILLERS
The pursuit of justice ain't easy. First and foremost, a player must realize that Mercykillers don't arrest or try a berk, no matter what he's accused of. It falls to the Harmonium to arrest lawbreakers, and to the Fraternity of Order to conduct trials for the accused. Only when a sod's been found guilty of a crime under the law may a Mercykiller carry out punishment. In an adventuring party, that means a Mercykiller PC can't automatically punish a fighter for slaying an innocent peasant, or kill a thief for picking a noble's pocket. The Mercykiller's got to stay his hand until the "criminal" has been duly arrested, tried, and found guilty. 'Course, if the party has both a Hardhead and a Guvner, the Mercykiller might be able to convince them to hold a quick court. Failing that, the PC can only keep track of crimes that go unpunished, hoping to see justice done at the earliest possible opportunity.

The most profound conflict for a Mercykiller usually arises over the specific interpretation of justice. After all, what might seem wrong to one member of the Red Death may not seem so to another, especially when the two have different alignments. Lawful Good Mercykillers – like Arwyl Swan's Son – often are less troubled by an escaped criminal than they are by a poor sod who's been wrongfully imprisoned or faces a staggeringly inappropriate punishment. Many Mercykillers, inspired by the high-up paladin's commitment, have likewise chosen to seek out and correct examples of gross injustice.

But infighting only hinders the cause of justice, and the faction strives for internal harmony. They seek to rely on the letter of the law, not it's spirit, as their mediator. Any sod who doesn't follow the law is a criminal and must be punished – that's the official faction line. But when two Mercykillers butt heads – well, something's got to give. If they can't come to a mutual compromise quickly, one that satisfies both sides' sense of justice, the DM is free to impose the following faction penalties:
Wizards and priests cast spells at half their actual level: they can't cast spells that aren't available above their penalized level.
Fighters receive only one attack per round and lose any specialization bonuses
Rogues perform all thief functions at half their usual percentages.
These penalties represent the internal conflict of the character, distracting him from the task at hand. The DM shouldn't impose these restrictions for more than a day unless a Mercykiller ardently refuses to put justice before all, including his alignment. Some Mercykillers choose to live with these restrictions, trying to maintain a precarious balance between their own viewpoint and the ideals of the faction. Of course, being a Mercykiller requires more than a simple love of justice – no matter what his class, a Mercykiller must undertake a lengthy period of training and study if be wants to progress beyond the rank of namer. Those who do learn the law to an exacting degree – the factotums of the faction – are called Justices by the Red Death. They carry out the day-to-day functions of running the Prison and maintaining the faction's outposts on Acheron. The most devoted Mercykillers go on to become factors. And an elite few may even become Justiciars (a special kind of factor) and he assigned to track escaped criminals.


ALIGNMENT
While the Red Death requires only that its members be lawful, only those who're lawful neutral may truly understand the final goal of justice above all else. Lawful evil and lawful good characters, if they properly play their alignments, allow the distracting factors of good and evil to cloud their judgment and search for justice. Of course some players may feel that their faction goals override their alignment ideals. But truly exciting role-playing can take place when a character tries to meld these two potentially conflicting attributes. A Mercykiller's got to find a compromise that satisfies his inner turmoil. Otherwise, he might face the faction penalties described above – or end up in the Gatehouse with the other barmies who couldn't handle the strain of the multiverse.


CLASS
Though the book A Player's Guide to the Planes in the Planescape Campaign Setting restricts rogues from the ranks of the Red Death, a generous DM might allow a thief to join the faction after all – provided berk's willing to take an oath foreswearing all thieving activities that break the law. Thus, a Mercykiller rogue could hide in shadows, but not pick pockets. (A thief who constantly tries to suppress his cross-trading tendencies should make for good role-playing. – Ed.) Other classes might try to punish the guilty in the name of their power, rather than in the name of justice. But they'd be missing the point; justice ain't beholders to any power. Most Mercykiller priests learn quickly to place justice above all else. Any cleric who wants to punish lawbreakers in his power's name had better keep his actions dark from the faction high-ups – unless, of course his god's a power of justice.


MERCYKILLERS
MEMBERSHIP
Cutters looking to join the Mercykillers face some pretty stiff restrictions. All members must he lawfully aligned, whether good, evil, or neutral. An applicant with any criminal taint in his past is usually tossed out into the street, with a warning never to return. For those who measure up, though, joining the Red Death is a simple matter. The faction holds enlistment days once per fortnight, and an applicant need only present himself at the Prison. The day's candidates gather in a room for a lengthy discussion of the Eight Tenets of Justice. At the end of the day, any berk who still wants to join must swear to each of the tenets. Doing so means he's henceforth considered a Mercykiller.
The Revolutionary League
(Anarchists)
Philosophy: The status quo is built on lies and greed. Crush the factions. Break 'em all down and rebuild with what's left – that's the only way to find the real truth.
Factol: None
Sigil HQ: Mobile
Home Field: Carceri
Allies: Doomguard, Xaositects (weak tie)
Enemies: Harmonium, Guvners
Prominent Members: zz(Old Campaign) Zero
Prominent Locales: -


---
WITHIN
THE
RANKS
The Anarchists give the appearance of complete chaos, but it just ain't so. See, their organization style just differs from what's normal for other groups. The Revolutionary League divides itself into cells: little groups of bloods who act together and share information. The cells talk to each other through representatives, so a typical Anarchist never meets more than a dozen other members of the faction. This way, Anarchists that get pinched can't give too many others away. And by the time the Hardheads trace the connections back a cell or two, the League members involved all have changed their names, found new kips, and disappeared into the woodwork. That's why they're so tough to root out, and almost impossible to destroy. And look into this dark: When the Harmonium or another group kills an Anarchist or wipes out a cell, it actually helps the Revolutionary League. Other factions wouldn't seek the Anarchists' destruction unless they feared them, see? So, lots of berks join up, figuring the League must be doing something right.


ROLEPLAYING
THE
REVOLUTIONARY
LEAGUE
A basher might think the Revolutionary League's natural secrecy implies a certain amount of paranoia among its members – and he'd have the dark of it. The Cage can't hold a more suspicious bunch. Even Hardheads trust at least each other, plus most Guvners, Mercykillers, and select others. Anarchists don't trust anyone, not even other cell members.


ALIGNMENT
Though they claim to accept all comers, the Anarchists keep out lawful types, who'd feel averse to overthrowing the order in society. A few good bashers join, believing in the nobility of bringing down factions, despite the violence that arises. Some evil types join because of that violence. However, most of the faction breaks down evenly between chaotic and neutral members. 'Course, perhaps the lack of lawful types is what keeps the League from really getting organized.


CLASS
Of the many Anarchist warriors, most work as fighters, though the League has a few rangers, too. It also embraces priests and wizards, the latter usually concentrating on enchantments, divinations, and other covert magic. 'Course, the most common profession by far in the League is that of thief and other rogues.


RACE
Most Anarchists are human, since they can best infiltrate other factions. Its peery nature makes the Revolutionary League a good home for loners, so tieflings and half-elves join in large numbers. However, they seem less inclined to participate in the more subtle undertakings of the cells that require them to interact with other groups under cover. Bariaur often prove a little flamboyant for the Anarchists' tastes. Githzerai have a special affinity for the League, but dwarves and other races strongly inclined toward law seldom join.


REVOLUTIONARY
LEAGUE
MEMBERSHIP
Joining the Revolutionary League proves an adventure in itself. Since the Anarchists are everywhere, they're very easy to find. Trouble is, most sods don't know when they've found one. Berks asking for them too vocally will likely draw unwanted attention, and that means they'll never attract the Revolutionary League. But the patient cutter, who casually tells a few folks how unhappy he feels with authority, sooner or later has an Anarchist approach him. Until the League member satisfies himself that the cutter really wants to belong, he remains the newcomer's only faction contact. When the Anarchist trusts the new basher – after an hour or a year – he takes him to a cell meeting.

Cells have at least three members, and sometimes as many as eight. When too many bashers join a cell, it splits; one person remains a part of both cells, to help communication. Sometimes, a member of a cell recruits Anarchists to lead a new cell. Each cell's leader always belongs to one other cell. Think of the League's structure as a web. In the center lies a cell of leaders, more or less equivalent to the factors of other factions. The leader of this cell comes closest to a factol, but the position rotates, so no one gets too used to the power. Each blood in this cell runs one of more other cells of factotums: those who've proven their devotion. In turn, each factotum runs one or more other cells of factotums and namers.

'Course, that's just the theory about the League; no Anarchist would willingly reveal details of the faction's structure. Nobody even knows whether League has one central cell or several. The variations on the Anarchists' symbol seen around the Cage imply quite a few central cells with very little membership. The chant goes like this: If the Anarchists really stemmed from a single central cell, they'd have a firm direction. By now, they'd surely have chosen which faction to topple first. With all the resources at their disposal, a truly organized League could've toppled a dozen factions already. If the group devotes a central cell to each other faction, these cells inevitably work at cross-purposes sometimes. Fortunately for the other factions, the League's natural secrecy keeps it from organizing itself enough for a big push – so far.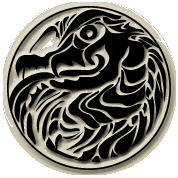 The Sign of One
(Signers)
Philosophy: The multiverse exists because the mind imagines it. The Signers – it could be any Signer – create the multiverse through the power of thought.
Factol: Darius
Sigil HQ: Hall of Speakers (Clerk's Ward)
Home Field: Beastlands
Allies: Sensates
Enemies: Bleak Cabal (Especially), Harmonium
Prominent Members: -
Prominent Locales: -


---
WITHIN
THE
RANKS
Some Signers seem like vague daydreamers, while others display impressive gifts of observation. But the one quality all Signers exhibit is open-mindedness: After all, when a body can imagine anything or anyone into existence, the multiverse gets treated to a wide diversity of creatures and creations! No true Signer takes offense at even unpopular statements or beliefs from someone they encounter. A fiend from Carceri deserves a bearing as much as a deva from Elysium or a local thief that hobbed some cutter's case. Signers generally also seem more self-centered than most folks. See, exterminating a rival or betraying a friend becomes more attractive alternatives when a body views others as products of one's imagination without subjective realities. Such self-centeredness means Signers have difficulty understanding (or caring about) others' feelings. They suffer -2 penalties on all encounter reactions and NPC loyalty checks.


ROLEPLAYING

THE

SIGN

OF

ONE

Signers can have nearly any personality types as long they see the multiverse as a place they can shape.


ALIGNMENT
The Sign of One bars no one from joining. 'Course, remember that lawful types consider the multiverse a complex but orderly place that exits objectively and can be analyzed by bashers who live in it. Such folks can't tolerate the subjective nature of reality Signers espouse. Lawful good folk, for instance, feel awfully peery of the views of evil beings. Even lawful neutral types seem uneasy about the lack of order in the Signer creed. Only lawful evil characters, with self-serving behaviour, might appreciate the philosophy of the Sign of One for allowing them to seize the advantage wherever they choose. Cutters of neutral or chaotic alignment can feel at home in this faction.

The former understand how positive and negative thinking can help a body balance tragedy with triumph in life. Chaotic Signers let whims direct their thoughts and like to imagine new things into existence just for the sake of change. Good Signers revive practices from the faction's early years, like teaching their fellows how to think positively. In the reality they envision, folks all treat each other kindly. Evil Signers try to make rivals think negatively. They imagine a cosmos where they enjoy power and recognition. And more neutral Signers envision a life where bashers mind their own business.


CLASS
Signers welcome members of any character class. Thing is, certain classes, like paladins, likely won't feel comfortable in the faction. Paladins who do join hope to teach all beings a proper reverence for self as the font of all creation. They believe many multiverses exist side by side: one for each individual. Fighters in the Sign of One seek to prove their status as the chosen of the multiverse through brilliant combat. They believe defeating an enemy in combat will send him spiraling down into negative thinking and thus ensure that his defeat persist through time. Signer rangers and druids think they have a special duty to envision havens for animals and to benefit the natural world, since the flora and fauna can't do it themselves. Priests in the faction revere their gods as products of their own imagination, the way the faction's wizards think of their spells. (The faction's spellcasters love researching spells and possess wide repertoires. – Ed.) The faction's thieves practice imagining themselves moving stealthy as much as they actually practice stealth. When they get caught, they rarely credit their captor's vigilance. Rather they blame themselves for envisioning failure. Signer bards feel their gift to sway audiences gives them great power.


RACE
The Sign of One, among the most diverse of factions, encourages all and sundry to rub elbows within the organization. Tanar'ri are Signers, as are baatezu, titans, hellcats, and aasimon, as well as bariaur, tieflings, and half-elves of the Outlands . . . and on down the line.


SIGN

OF

ONE

MEMBERSHIP

The Sign of One does not recruit new members as actively as other factions. See, bashers need to prove they can alter the multiverse before the faction'll admit them. The Signers recognize the chosen by allowing faction hopefuls to register their visions for the future at headquarters. Bashers whose predictions come to pass become namers, but their faction allows them to do little more than serve as runners and legislative clerks and hold various menial jobs in the Hall of Speakers. They spend their free time improving their concentration, to prepare for greater faction duties. Namers of 4th level or higher can ascend in the ranks the same way they got in – successfully predicting future events. (Each rank in the Sign of One has a special conclave devoted to evaluating members of the level below, checking their recorded predictions, and promoting the most talented. – Ed.)


Factotums enjoy the privilege of going on faction missions and speaking at major events in the Cage and elsewhere. Some perform guard duty within the Hall (such at Rilith's Tomb), and the best can join special "think tanks" concentrating on the Signers' vital goals. A character must have reached 10th level to become a factor. These Signers work as personal assistants to the factol, guard faction outposts, and supervise factotums involved in complex missions. As factors have worked tirelessly to improve their concentration abilities, they form the core of the Sign of One's "think tanks."
The Society of Sensation
(Sensates)
Philosophy: To know the multiverse, experience it fully. The senses form the path to truth, for the multiverse doesn't exist beyond what can be sensed.
Factol: Erin Darkflame Montgomery
Sigil HQ: Civic Festhall (Clerk's Ward)
Home Field: Arborea
Allies: Signers; occasionally Indeps and Guvners
Enemies: Doomguard; often Mercykillers, Dustmen
Prominent Members: Jesebel
Prominent Locales: -


---
WITHIN
THE
RANKS
(Getting Sensates to talk about their faction wasn't hard; Rathson simply found a few who hadn't been interviewed before and convinced them it was a sensation worth experiencing. It worked on their factol, after all. – Ed.)
ROLEPLAYING

THE

SOCIETY

OF

SENSATION

Many players might think a Sensate character can try all sorts of things, get into scrapes galore, and generally make a nuisance of himself – that playing a Sensate is just one big orgy of food, wine, and debauchery. Truth is, Sensates are much more than hedonists, though this is a lesson not learned by all members of the faction. Some Sensates remain pleasure-seekers for their entire lives, while others eventually learn that there's more to experience than simple physical gratification. True Sensates want to learn, to experience, to sense all things, yes, but they've got brains, too. A real Sensate respects his comrades' wishes; if they don't want to try something, he won't force the issue. Likewise, a real Sensate won't try something that might cause him or another bodily harm. 'Course, there's nothing wrong with offering to suffer damage in place of another – in other words, taking on a harsh experience not just for the sake of it, but to save a weaker sod from something he might not he able to handle. But a Sensate sure as Nessus won't swallow a draught of lethal poison "just to see what it tastes like."


A Sensate desires new sensations. He shouldn't want to go into every local tavern, try every wine and pastry dish, and sleep with every barkeep. Granted, he may try this approach when entering a new plane, where everything's different but back home it's another story. As Sensates grow in ability and gain levels, most realize that whole realms of thought and emotion wait to be explored. One Sensate might set himself a goal of trying to feel all the different aspects of love or anger, for instance, while another might choose to experience all the nuances of verbal comedy – in every language she can find. As Sensates age, too, they naturally grow in acceptance of others and of all things, having seen and felt so much in their lifetimes. Sensates are found, in varying numbers, throughout the multiverse.


Their desires for experiences lead them far and wide, from the Outer Planes to the Prime Material to the Inner Planes and beyond. However, the Gilded Hall of Arborea holds the largest congregation of Sensates outside of Sigil. In the immense, ever-changing palace, many faction members spend their lives in endless revelry. Factol Montgomery rarely visits more than twice a year, though when she does the celebrations reach fevered pitch. But the Hall is where she usually sends (banishes, some say) faction members who can't seem to grasp what it means to be a true Sensate. It's a judgment call, of course, but those who repeatedly shy away from a new experience – whether through ignorance, fear, or stupidity – generally end up at the Gilded Hall. And few Sensates ever leave that shiny, delightful prison.


ALIGNMENT
A body's alignment seems to have little impact on a Sensate. The overriding goal of experiencing and understanding all takes precedence. This doesn't mean that a lawful good Sensate'll kill an elderly sod just for the feel of it – after all, he could just request the sensation at the Civic Festhall's sensorium (and almost certainly would). But he'll savor the taste of combat with the same zeal as would any evil faction member. Likewise, a chaotic evil Sensate dedicated to a god who advocates death before charity would use a sensorium to feel what it's like to give to the poor. Few Sensates are ever appalled by the acts of their fellows, often cooperating to help grant the experiences another faction member seeks.


CLASS
Sensates, more than any other faction, tend not to specialize in classes, though they have a proportionately higher number of dual- and multiclass members. Specialization tends to limit a body's range of possible experiences – a problem for Sensates. Fighters prefer to train in as many combat styles as possible, while wizards study as many schools of magic as they can, relying on Sensate mages for scrolls to spells they don't have access to. (Illusionists are derided for "faking" experiences, though some Illusionist Sensates do exist. -Ed.)


SOCIETY

OF

SENSATION

MEMBERSHIP

The Society of Sensation has the easiest of all requirements for entrance into its faction: none. Any being of any race, gender, class, or alignment can join. All a character needs is a genuine desire to experience the multiverse. Annali Webspinner at the Civic Festhall will direct an applicant to a factotum who'll administer a test designed to weed out mere curiosity-seekers. Using recorder stones, the applicant must contribute five worthwhile experiences to the Public Sensorium's library, each of which focuses on a different sense – sight, sound, smell, touch, or taste. Alternatively, the cutter may contribute but a single experience that has strong elements from each of the five senses. Only the factotum may decide if the applicant's experiences are creative enough to allow him membership into the faction. If the Sensate doesn't think the initiate's ready, he'll tell the sod to go out and play a bit more in the multiverse, then return to the Festhall and try again.
The Transcendent Order
(Ciphers)
Philosophy: Action without thought is the purest response. Train body and mind to act in harmony, and the spirit will become one with the multiverse.
Factol: Rhys
Sigil HQ: Great Gymnasium (Guildhall Ward)
Home Field: Elysium
Allies: Most factions
Enemies: Harmonium (suspicion)
Prominent Members: -
Prominent Locales: -


---
WITHIN
THE
RANKS
The Transcendent Order has a very loose hierarchy – every Cipher basically has power equal to every other Cipher. Respect, though, is another matter. Namers don't get any more respect in the Transcendent Order than they do in other factions. When factioneers find the key to "action minus thought," that's when they gain respect. (Just because Ciphers act without thought doesn't mean they act all the time, though. A Cipher, especially a master, knows there's a time to act and a time to be still. Inaction is a form of action, after all. – Ed.)


ROLEPLAYING
THE
TRANSCENDENT
ORDER
Members of the Order do act self-centered, but not because they're selfish, like the Takers and some Signers. They just want to find their own unity with the cosmos before worrying about how others're doing. This introspection makes 'em appear aloof and unfathomable. It's a cinch the Ciphers are an independent bunch, too. Sure, they all agree to make the body govern the mind, but members differ in their approaches to the philosophy. Some see the body as a temple, others as a tool. The former tend to advocate healthy lifestyles and eat only the most nutritious foods. They keep their bodies in good enough shape to act reflexively, but they don't push it. Quite a different story from those who view the body as a tool; they push it to the limit, and sometimes beyond, in search of the perfect biological machine. 'Course, these differences don't seem apparent to outsiders.


ALIGNMENT
The Transcendent Order has only one stipulation for joining: A body has to be at least partly neutral. Oddly enough, the faction always seems to maintain an alignment balance without ever devoting any effort to it: Whenever a neutral good member joins, a neutral evil member joins soon, or another neutral good member slides over to true neutral. Anyway, the faction maintains its balance. Most Ciphers become true neutral, eventually; as long as they progress toward the new alignment slowly as they come to grasp faction philosophy, they suffer no penalty for changing.


CLASS
Folks of all classes come to the Transcendent Order, though most members belong to the more action oriented professions. Thus, most Ciphers are fighters. Paladins never seem interested, 'cause of alignment problems and, while an occasional ranger joins, he either eventually loses his status as a ranger (because he becomes true neutral) or he never advances past the first rank of master. (See "Cipher Membership." – Ed.) Wizards, rogues, and priests join the Ciphers in about equal numbers. Though wizards aren't always the most active folks in the world, some spellcasters' study of magic leads them naturally to study of self; Cipher rogues usually started thieving either from need or as a search for thrills. Priests in the Order frequently channel powers that serve the Athar's Great Unknown power-behind-the-powers. Some even say they revere Cipher ex-factols.


RACE
The Ciphers welcome all races to their ranks. A lot of tieflings find homes here, because they tend to trust themselves far more than they do others – very much in keeping with the Order's philosophy. The Ciphers also let a body keep to himself and do as he likes without any interference, which tieflings also appreciate. 'Course, the large number of tiefling members, known for individualism, makes the conformist Harmonium members peery about the Ciphers. Half-elves tend to join the faction for the same reasons as tieflings and in about the same numbers. Since half-elves often have trouble knowing themselves, the Ciphers provide good direction for them. Not only do humans share this need to find inner harmony, they also love to get things done. Bariaur and githzerai seldom join the ranks, though githzerai that do generally become some of the faction's most successful members.


TRANSCENDENT
ORDER
MEMBERSHIP
The Ciphers have pretty easy entrance requirements: A cutter goes up to a member and says, "I'd like to join your faction," or some such, expressing a desire to seek harmony of body and mind. See, to the members of the Transcendent Order, expressing the desire to join is sign enough that a cutter knows what they're about and has accepted that the Ciphers've got the right of things. Once in, Ciphers do their own thing. 'Course, namers too often take this attitude to mean they can run about acting on every impulse. Like the worst Sensate namers, some are thrill-seekers, acting for the sake of acting, not to seek a deeper oneness with the multiverse. Ciphers their peers declare to be on their way to uniting body and mind are hailed as masters. The faction unconsciously follows the Rule of Three by recognizing thee ranks of master: master of the heart, master of the mind, and master of the spirit to become a master of the heart (a factotum) a Cipher must reach at least 3rd level and achieve recognition from his peers. A master of the heart no longer needs to think before he acts – at least, in the short term. See, a Cipher of this rank learns how to invoke an "action trance," the state of pure action. A heart master of at least 7th level can spend three to four months in solitary training to become a master of the mind (a factor, to other groups).

A group of all the Order's masters promotes a basher to mind master when the masters think he's honed his reflexes to the extent that his body and mind have become one, subject only to the movements of the multiverse. Masters of the mind stay in action trances for gradually longer periods. The next level, master of the spirit, gains a basher a lot of respect – and not only from faction members, either. These cutters have found their places in the multiverse and can act at any time without the clutter of unnecessary thoughts. The factol's the only one with this rank. There's no specific point when faction members normally reach this level – it just happens. (The DM makes the call based on quick decision-making in role-playing. – Ed.) As with the previous rank, the transition to spirit master requires three to four months of special training.

A Cipher who transcends this level supposedly rises above mere mortal status. The faction claims that most factols who don't die in office leave their posts due to this sort of transcendence. In any case, when a new factol needs to be chosen, the first two levels of master all decide on a new one. No meetings, no arguments, no lobbying – they just decide. A master of the spirit suddenly feels compelled to become the new factol. Never have the masters decided upon a candidate who did not feel the urge to become factol, and never have two masters of the spirit had the compulsion at the same time – the instincts of everyone concerned lead them all to the same conclusion.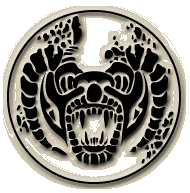 The Xaositects
(Chaosmen)
Philosophy: Chaos is truth, order delusion. Embracing the randomness of the multiverse, one learns its secrets.
Factol: Karan
Sigil HQ: Hive (Hive Ward)
Home Field: Limbo
Allies: Doomguard, Bleakers
Enemies: Harmonium, Guvners
Prominent Members: -
Prominent Locales: -


---
WITHIN
THE
RANKS
How does one recognize a Chaosman? The most obvious method is to look for the faction symbol on the basher's clothing. A more patient cutter might observe the character: Eventually, a Xaositect'll do something disorderly. 'Course, just because someone acts chaotic or disobeys a law doesn't mean he's a Xaositect. A body might also figure it out by talking to a Xaositect; lots of 'em scramble their syntax once in a while, and others do it all the time. Finally, a Xaositect might come right out and admit he belongs to the faction. Few others, even barmies, would go around falsely claiming membership. See, the Harmonium doesn't like the Chaosmen. Siding with chaos violates their rules – so the act could really place a berk in a blind. The Xaositects don't like pretenders, either, and more than one sod has wound up in care of the Dustmen for impersonating a member.


ROLEPLAYING
THE
XAOSITECTS
Every basher's got a story about the weird things Xaositects do or say. Then there's the time a couple of years ago when all the Xaositects acted "normal" for about a week That really shook some bashers, 'cause no one could figure what the Chaosmen were Up to. Turns out they weren't up to anything, things just happened that way. See, the Xaositects figure that if they acted chaotic all the time, they'd become predictable. Namers, smashing things just for havoc's sake, miss the point. Being chaotic ain't an excuse to kill wantonly. The object ain't to cause chaos, but to observe it and be a part of it. A lot of cutters talk about the Chaosmen like they know 'em. Ain't true. Nobody really knows the Xaositects – not even other Xaositects. Members of this faction do share a few common traits, though.


ALIGNMENT
Hardly needs saying, but a Xaositect needs to be chaotic. Actions always reveal a faction member's moral tendency, eventually. Evil Chaosmen still act cruel and selfish, just more randomly than most. Good ones leave haphazard beauty and chance kindnesses in their wakes. A truly chaotic cutter might commit an evil act one day and a good one the next, then seem pretty neutral for a couple of weeks. Most in the faction act chaotic neutral: even those that start out good or evil find themselves slipping away from those ethics, which only distract them from the sublime joy of chaos.


CLASS
As a body might expect, the Xaositects attract a variety of different professions. Alignment keeps out some, l i e druids and paladins, but the ranks of chaos include at least a few of almost anything else. Quite a lot of warriors join, since – as any mage'll say – brawling doesn't take much concentration. (By the same token, few Xaositect warriors have the single-mindedness needed to learn a weapon specialization. – Ed.) Simple fighters seem the most common, though a few solitary ranger types belong as well. Expect to see a high proportion of rogues, too, since they're usually the selfish types that like a faction that lets a body do whatever he wants. A lot of prime thieves can accept the Xaositects, 'cause it doesn't demand much from 'em.


Chaosman priests, though uncommon, always devote themselves to a chaotic power. Chant says some of the major Xaositect priests are proxies of those powers. Thankfully, the Xaositects don't have too many wizards, either, because studying magic takes a lot of concentration, which most Chaosmen can't manage. However, since magic can add so much chaos to the cosmos, more than a few Xaositects become wild mages. The faction includes a few illusionists, transmuters, and invokers as well, but not many other specialists. A body's well-advised to stay away from any of these spellcasters. A Xaositect with a sword is one thing, hut one who can toss fireballs is another matter.


RACE
Not only do the Xaositects not have a human majority, the group hasn't got a majority of anything – just a lot of humans and githzerai, and bariaur, tieflings, and half-elves. The faction also welcomes members from a few diozen other races, from minotaurs to slaadi. A group with no rules to speak of doesn't leave anyone out.


XAOSITECTS
MEMBERSHIP
Joining even this chaotic faction requires following a procedure of sorts. Naturally, this procedure varies. But the one detail that always stays the same is that bashers wanting to join first have to be sponsored by a member. Usually, the faction member recommending new recruits is a Xaositect high-up, the equivalent to a factor, or the factol. Sure, sometimes a mere namer accepts someone into the faction and no one blinks; other times, a factor gives the go-ahead, and nobody else accepts the new sod, as though in unvoiced accord. There's not much rhyme nor reason to this method, but folks say Chaosmen can sense the chaos (or lack of it) in a new member. A basher who fits in with them just fits, and everybody in the faction knows it instinctively. (The chant whispers that nobody even had to let Koran in: one day he just showed up in Sigil calling himself a Xaositect, and six weeks later – was the factol. – Ed.)

Sometimes a basher has to take a test to join, and sometimes a Xaositect sponsor just says "okay." Some new members had to go through a waiting period or an interview with a few Chaosmen; others had to pay dues or sign statements of intent. One sponsor makes prospective members dress up funny and do barmy stunts. 'Course, a basher who wants to join doesn't necessarily have to do what he's told – sometimes the Xaositect sponsor d l y wants a refusal. Once an "official" member, a cutter usually starts wearing the faction symbol, so everyone knows his affiliation. The symbol tells other Chaosmen, '1l want to know when someone has a bright idea, so I can get in on the act." 'Come, any faction member can always approach a handful of comrades in chaos and give 'em an idea for something new and interesting to try – but if he doesn't wear the symbol himself, another Xaositect might not know to include him in the fun.

Do Chaosmen have ranks? Well, as usual, the answer is 'sometimes." Xaositects form a spontaneous, spastic sofi of organization, its members always working at a half dozen different tasks at once, and ready to drop them all when a new brainstorm hits. New Chaosmen, or namers, just lie to cause chaos and act barmy. Everybody's seen 'em: They make their affiliation an excuse for bizarre actions, seem willing to why literally anything, and can't stick with one thing for more than five minutes. They'll work for themselves or anybody with an interesting idea, regardless of its consequences. Thing is, namers try to be chaos, rather than be a part of chaos.

Though they wear their faction symbols like badges, namers don't get much respect. Once in a while, a namer'll catch a due and advance to the equivalent of a factotum, sometimes called a boss. To become a boss, a basher must win the acceptance of other bosses (as determined by the DM). It's an unstated acceptance, ~ when a group of bosses latches onto a namer's notion (like racing around The Lady's Ward tickling folks with an erinyes feather) and run with it. See, any berk can unite a group of namers behind a goal, but only a basber of boss material can motivate higher-ups.

A cutter from another faction can recognize bosses by their air of leadership, as well as by their small groups of followers. Some will stick with a boss for quite a while. happily caught in the eddies of someone else's chaos, but others come and go. As they grow more and more attuned to the chaos around them, some bosses eventually move up in the ranks. (Again, the DM decides whether to promote a character, an advance not necessarily related to level. – Ed.) These folks become big bosses: more or less the equivalent of factors in other factions. Big bosses really marshal the chaos around them. They act a lot like regular bosses, bringing groups of Xaositects together for specific purposes. But a perceptive cutter might tell that big bosses work with more skill in chaos than mere bosses, and that they can gather bigger groups of followers. Fact is, big bosses get regular bosses to go out and gather groups together for particular tasks. The best compliment a basher can pay a big boss is calling him a "mobile center of disorder." Maybe a half-dozen big bosses live in Sigil and elsewhere, like the town of Xaos on the edge of the Outlands. Some have held factor rank for months or years; others last only an hour or a week. Some prominent ones fill in when Karan gets bored as factol. One well known big boss is Mordrigaarz Antill.